DAUNTSEYS SCHOOL
We have been running events for Dauntseys school since 2013. They are one of our longest-running clients and always provide a wonderful setting for our school events. Any event at Dauntseys School in Wiltshire is hugely enjoyable for the Fun Matters team. We appreciate the student's enthusiasm and willingness to participate throughout the day's activities, which are planned to encourage them to focus on mental and physical challenges whilst having a great time. Archery and laser clays, for example, provided a chance to test their coordination, precision, control and focus.
Whatever their abilities and confidence levels, the youngsters really seem to take away a positive physical and social experience from the activities.
Activities we provided:
Big Challenge Assault Course
Stretch 'n' Score
Archery
Laser Clays
Rodeo Bull
Surf Board Simulator
Jousting
Chicken Suit Racing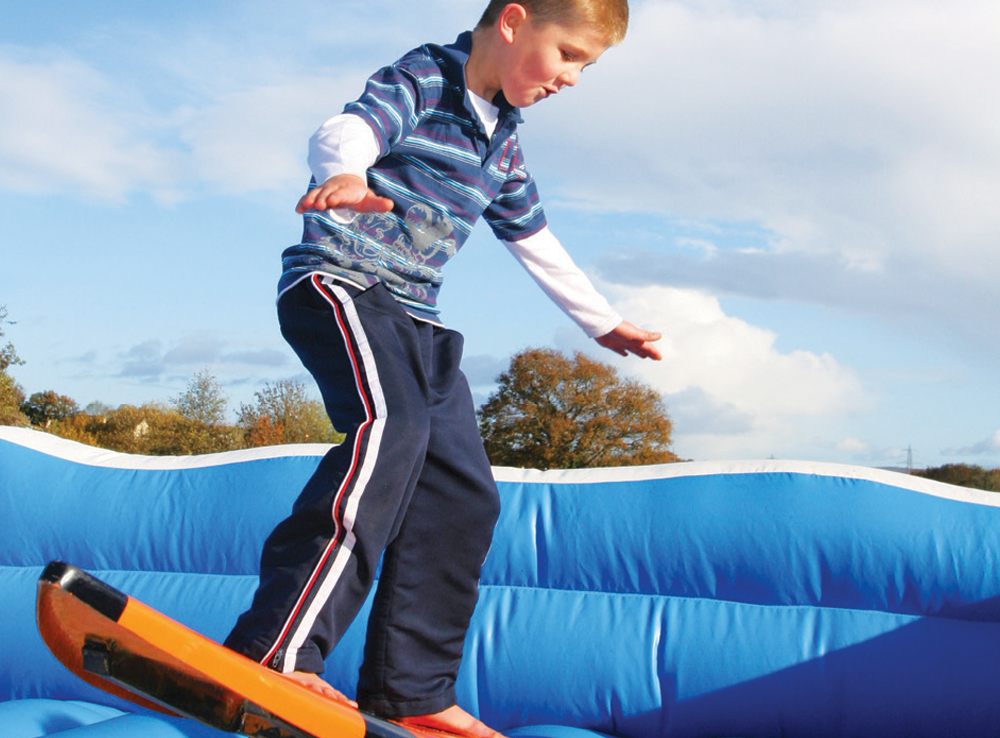 Dauntseys School Background
Dauntsey's School is a co-educational independent day and boarding school in Wiltshire. It was founded in 1542, in accordance with the will of William Dauntsey. This is a prestigious school steeped in heritage. Dauntseys is very typical of the type of schools we specialise in working with. They have extensive grounds making access and set up easy for our team, they also provide a very warm welcome for our team which helps to keep energy levels high on long days.
Their school ethos of teamwork, confidence-building and good sportsmanship fits extremely well with the goals of our events. We like to get an understanding of the goals of a school for their activity day events as this helps us to recommend activities and packages which will suit these goals. For example, some of our activities are more suited to head-to-head competition while others work best as team events.
It's a Knockout School Activity Day
We normally provide Dauntseys school with our ''it's a knockout'' package which can be made up of a selection of activity stations, 6-8 stations, to best suit the school/pupils in question. It's A Knockout is one of our most popular and sought-after team building events. Combining a range of exciting challenges and games, It's A Knockout is perfect for promoting teamwork, healthy competition and is a memorable experience for everyone.
We like to vary the choice of activities of any pupils that participated in previous years get to see something new. Dauntseys normally has a selection made up of Archery, Rodeo Bull, Surfboard, Big Challenge Assault Course, Bungee Run, Stretch N Score, Gladiator Jousting, Chicken / Sumo suits.
Dauntseys normally run the ''It's a Knockout'' school activity day as an end of term treat for students after they have finished their exams. We often run the event for the school leavers, such as 6th form and GCSE students, in their final days of school. Following the stress of the exam period, the pupils really benefit from the reward of a fun activity day. It also helps pupils to have a positive end to their time at the school if they are moving on to university or the like.
At Dauntseys the event is run over 1 day with a morning and afternoon session split between two large groups of pupils, they also put on a huge barbecue at lunchtime so everyone can socialise together. One of the best parts of working with Dauntseys is that all the teachers like to get involved as well. The teachers are a great help to us as they provide support on each of the stations and help with keeping scores for the teams. It is always fantastic to see how much fun the teachers have as well as the students and that makes our job all the more worthwhile.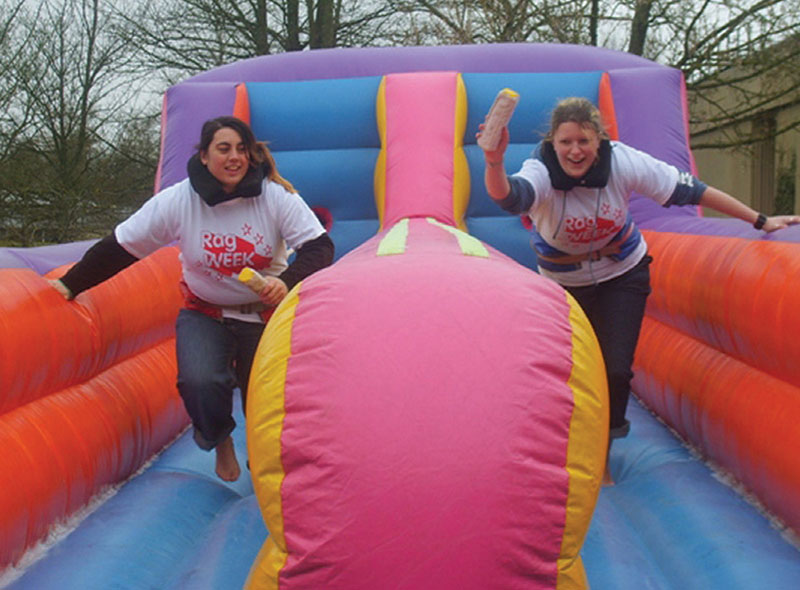 Student Welcoming Enrichment Day
In recent years, Dauntseys has also introduced a student welcoming enrichment day which is also run by Fun Matters. This event is designed to help new students to settle into their new school and provide opportunities for new students to develop lasting friendships with their classmates.
The event is an ice breaker so it is run with a much looser structure than the leavers' event. We tend to set up the activities dotted around the school so pupils can try whatever event takes their fancy and can move through the activities at their own pace.
For this event, we tend to provide activities which include: Segway's, Xtreme trampoline, Assault Course, Jousting, Bungee Run. This provides a range of activities that are not all competitive so that less confident pupils can try events that are collaborative or non-competitive.
The goals of this event are centred on building confidence and improving well-being. Our goal is to encourage pupils to try new things and make new friendships, this helps to make joining a new school less daunting particularly for those pupils who are new to boarding and might be feeling overwhelmed.
The key to this is providing fun activities that are spread out and can keep pupils happy and occupied throughout the whole day. We find that pupils are far more likely to make new friends while doing a new activity and having fun, than trying to do a more rigid ice breaker activity.
Feedback from Dauntsey school
We always love hearing feedback about our events from the teachers and school. So here is what Mark McFarland of Dauntseys School had to say about Fun Matters:
"The guys are always friendly, warm and accommodating, Fun Matters always go out of their way to ensure all the students have a fun-packed day and guarantee smiles, fun and laughter on any enrichment day we provide for them."
If you would like to find out more about taking your enrichment day to the next level get in touch on the form below or give us a call.
For more information contact Nick Collyer our Director of Fun
T 01803 872058
M 07970 915327
E [email protected]